It was an early morning for the team as we got right on the road heading to St. Louis.  First stop when we got to St. Louis was the Edward Jones Stadium to unload our pit.
Next the team was hauled to the St. Louis Arch.  Unfortunately the weather wasn't in our favor as we walked up to the Arch in the pouring rain.  All was good and the team had the opportunity to ride up to the top of the Arch to over look the beautiful city.
We wrapped up the night with a practice match to prepare ourselves for the competition.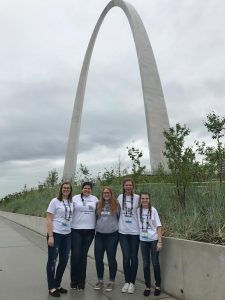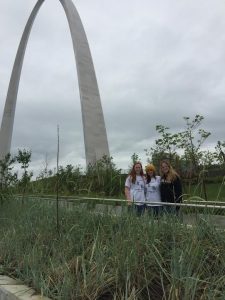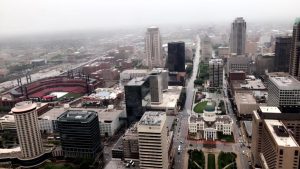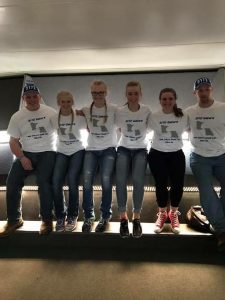 Submission by: Emily Mclean and Jaustyn Dahl