We finished off our Rookie Year with a blast at the MSHSL Robotics Tournament! After having a great experience at both the Northern Lights Regional in Duluth and the FIRST Robotics Championship in St. Louis, we were ready to see who had the best robot in the state!
The first thing we did when we got there was get our robot inspected! Everything went fluently, and we were the first team to pass inspections! Right after that, we tested our robot's catapult on the practice arena. And it's a good thing we did; we had some fine tuning to do! After some dedicated work, we were able to perfect our robot's shot.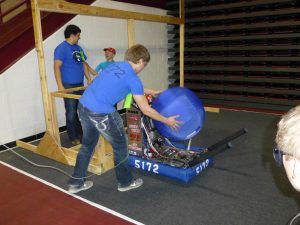 We had 9 qualifying matches in only 6 hours, so our team kept on its feet! With a lot of hard work and concentration, we finished with a record of 7 wins and 2 losses. We were seeded 4th place for the alliance selections, so we got to pick our own team! We selected teams 3883 (the DataBits) and 1816 (the Green Machine) to join our alliance. We made an awesome team! Team 1816 inbounded the ball, immediately passed it to team 3883, they shot over the truss to us and we shot the high goal.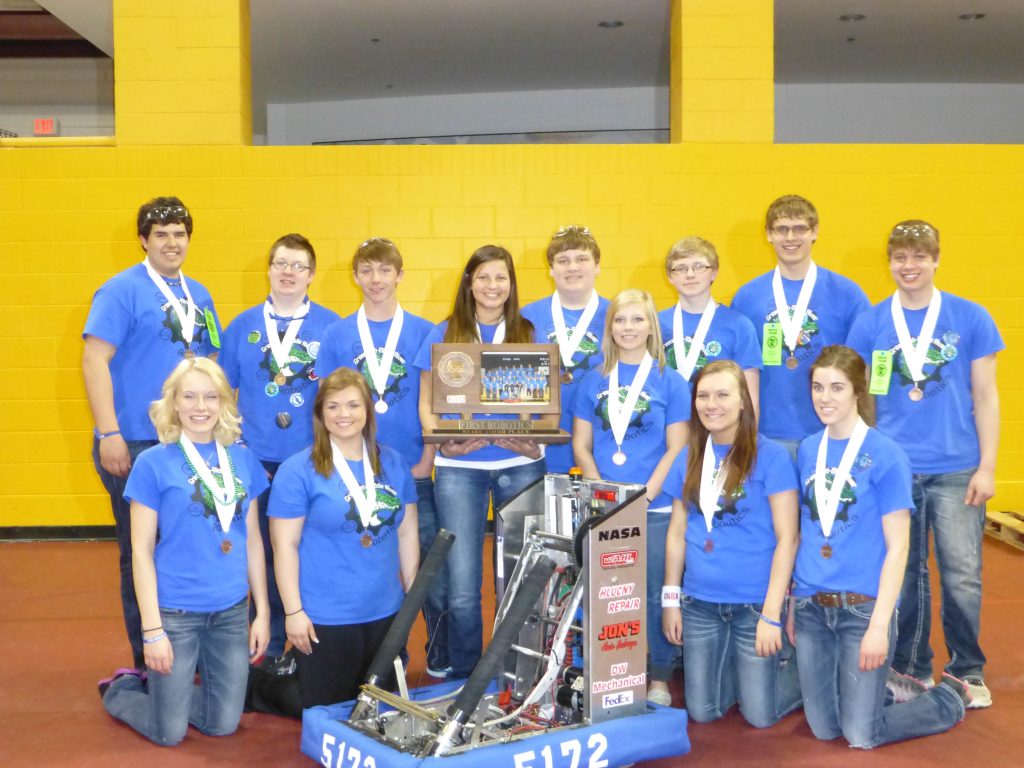 For our Semi-Finals matches, we were paired against the champion team 2175 accompanied by teams 2052 and 4778. Our first match went great! With a lot of precise team-work we won the match 185 to 158! We ended up losing the next two matches, so we had to say goodbye to our chance at 1st place and go for 3rd instead. There was only one match for 3rd or 4th place, so it was now or never! We ended up winning the match 206 to 137 against the teams 2512, 3313, and 4009. Our alliance finished the tournament with 3rd place!
I don't think we could have asked for a better Rookie Year. Even though we didn't actually win any of the competitions, we came close and accomplished so many things. We're champions in our own eyes. Thank you so much to all of the people who helped us along the way and great job Team 5172 on a GREAT Rookie Year!
Check out our robot in action on Youtube!
Want more photos? See them all on Facebook!
Here's our first Semi-final match: