FRC Team 5172 Gator Robotics competed at the Duluth Northern Lights Regional for the first time in March 2014. We safely packed Triplex into its crate, boarded the Greenbush/ Middle River school bus, and set off on the five hour trip to Duluth, Minnesota. Energy and excitement filled the event center as teams crowded the door to the pit entrance. Once inside, a few of us began to set up the pit while others explored the building; since we were a rookie team the building and not to mention entire experience was completely new to us. Scouters from other teams surrounded our pit area within ten minutes of wal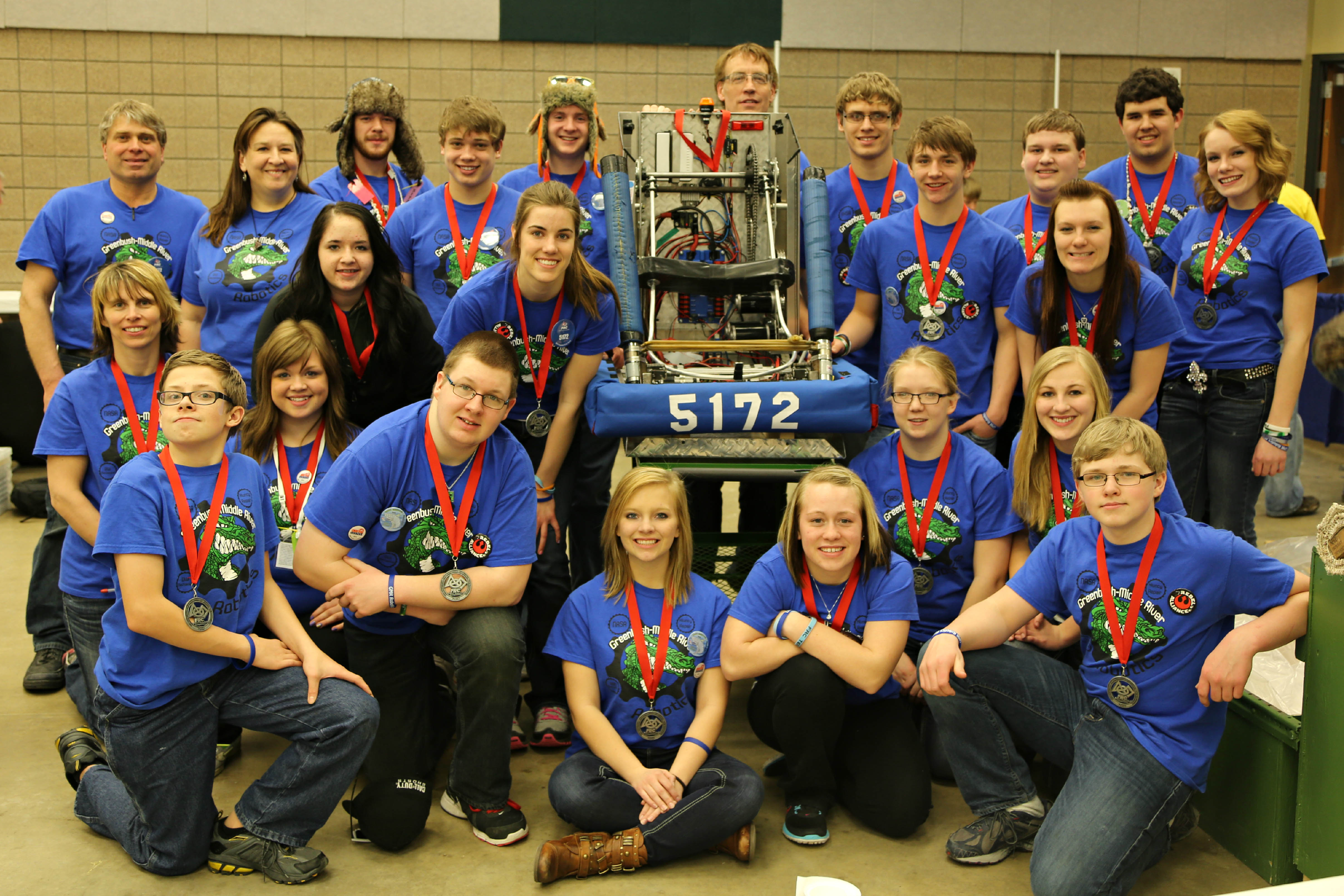 king through the pit entrance.
Looking at our match schedule we noticed we were against veteran teams right off the bat. The one day of practice helped but we were still only beginning to learn how to strategize and make the best of each alliance. Luckily, in our first match we were allied with 2175, The Fighting Calculators. We quickly learned that this team was experienced and had accomplished a lot in the past years; this was a team we could look up to. The Fighting Calculators was the team that really taught us the secret to strategizing. In this qualification match we went against the 359 Hawaiian Kids and two other veteran teams but even with these tough teams we pulled through and ended with our first win that morning. By the end of qualifications we had a record of 8-2 and were ranked second out of 55 teams; not bad for a rookie year! Since we were in the top eight we had the privilege of choosing an alliance. We chose 2826 Wave Robotics and 4624 Rebel Alliance as our team members and we proved to soar through the quarter finals and semifinals. As the finals rolled around we knew it was going to be a difficult fight for the win. Our alliance could not seem to prevail as the familiar Hawaiian Kids, Fighting Calculators, and Talon Robotics took the win in both of the final matches.
Overall, it was an amazing experience and a very successful first ever competition for Gator Robotics! It was a bittersweet season for myself, being a senior, but I hope the best to my team in the future and know we will be kicking butt for years to come!
See Triplex in action on Youtube!
This is our first ever FRC match: