About Our Website
This website was designed with expandability and team image in mind. We needed a single space on the internet for all of our digital information to come together and we knew it had to be presentable for the public to see and understand. As a result, we decided to use a CMS (content management system) known as WordPress. Even though WordPress is more widely known as a dedicated blogging platform, it's adaptability and ease-of-use is second-to-none and the web development team was convinced it would serve the Gator's needs for years to come.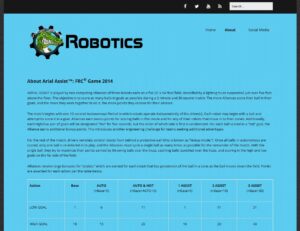 Our reasons for choosing WordPress as our CMS over other more "website" orientated platforms include:
One centralized CMS- Our developers don't need multiple sets of login accounts between the blog, forums, and website.)
Adaptability- WordPress is used by a lot of people so if there's something we need our website to do, there's almost no doubt that a plugin exists to streamline the process.
Stability and support- Not only is WordPress popular, it's almost completely free. Many people are offering online support and tutorials at absolutely no cost.
Customization- With the proper knowledge, WordPress themes can be manipulated into anything our development team wants them to be.
5172gators.org was designed by the Gators web team with Steven Hlucny as the lead developer over the summer of 2014. We hope you've enjoyed your visit here; thanks for checking us out!