Article submitted by: Kaiya Novacek, Issie Brockhouse, and Emily Mclean
We started out the morning bright and early leaving the hotel at 6:15. We entered the day ranked 15th. After 6 qualification matches and jumping around in ranks a lot, 5th place being the highest we placed, and ended the day ranked 15th. We had an issue with our radio going out and sat unconnected almost one entire match which was a real disappointment. But we got a new one wired in quickly and were able to get to the practice field to make sure all was working. Highlights of the day included  taking an all Minnesota team picture of 31 teams, investigating the innovation faire, and checking out all the food trucks. After all the matches were done we went back to the hotel and had pizza for supper and got to hangout with team 1816 The Green Machine and play some corn hole. The scouters were busy analyzing their data from the day. We just have to wait now and hope that we get chosen for the playoffs!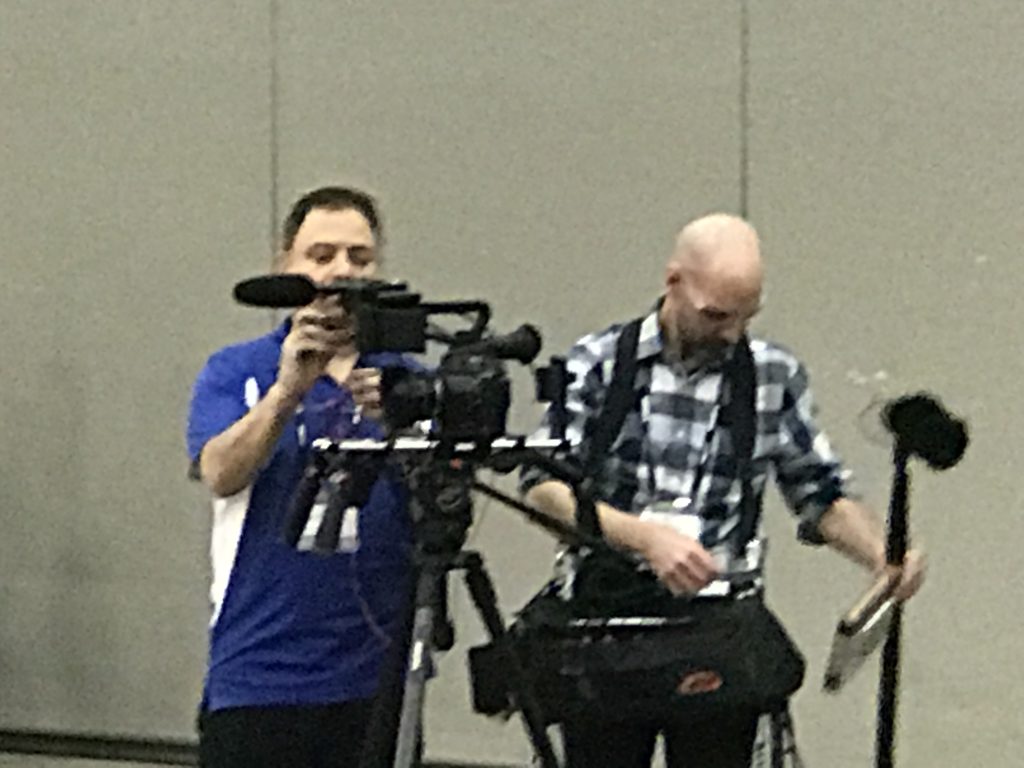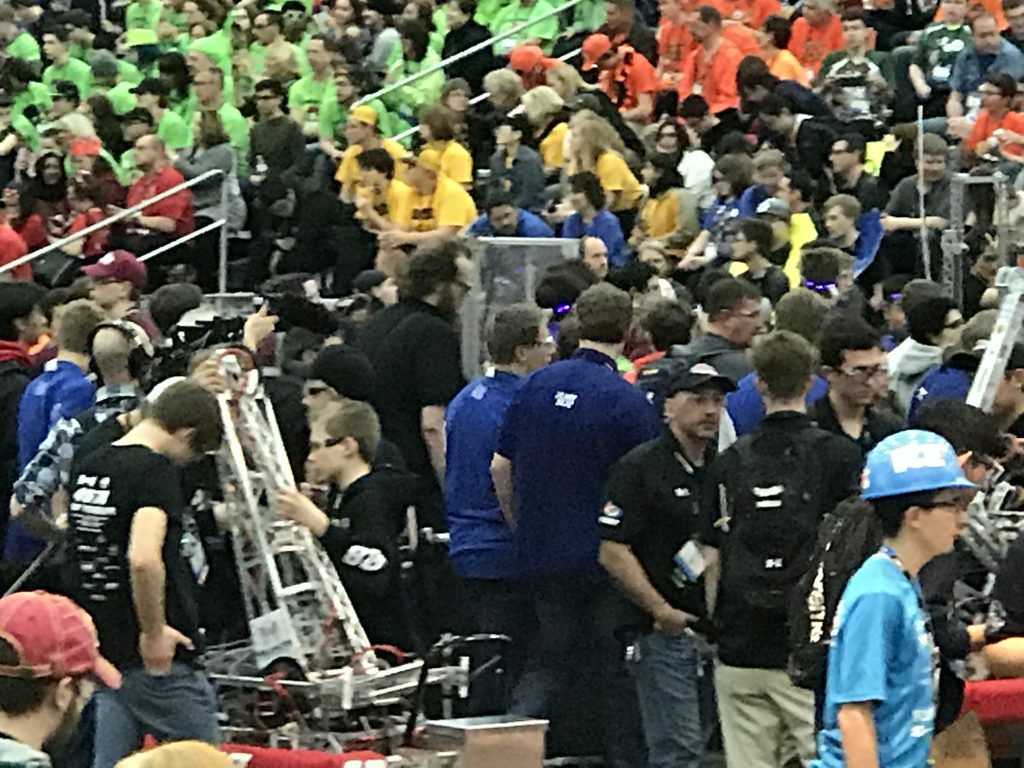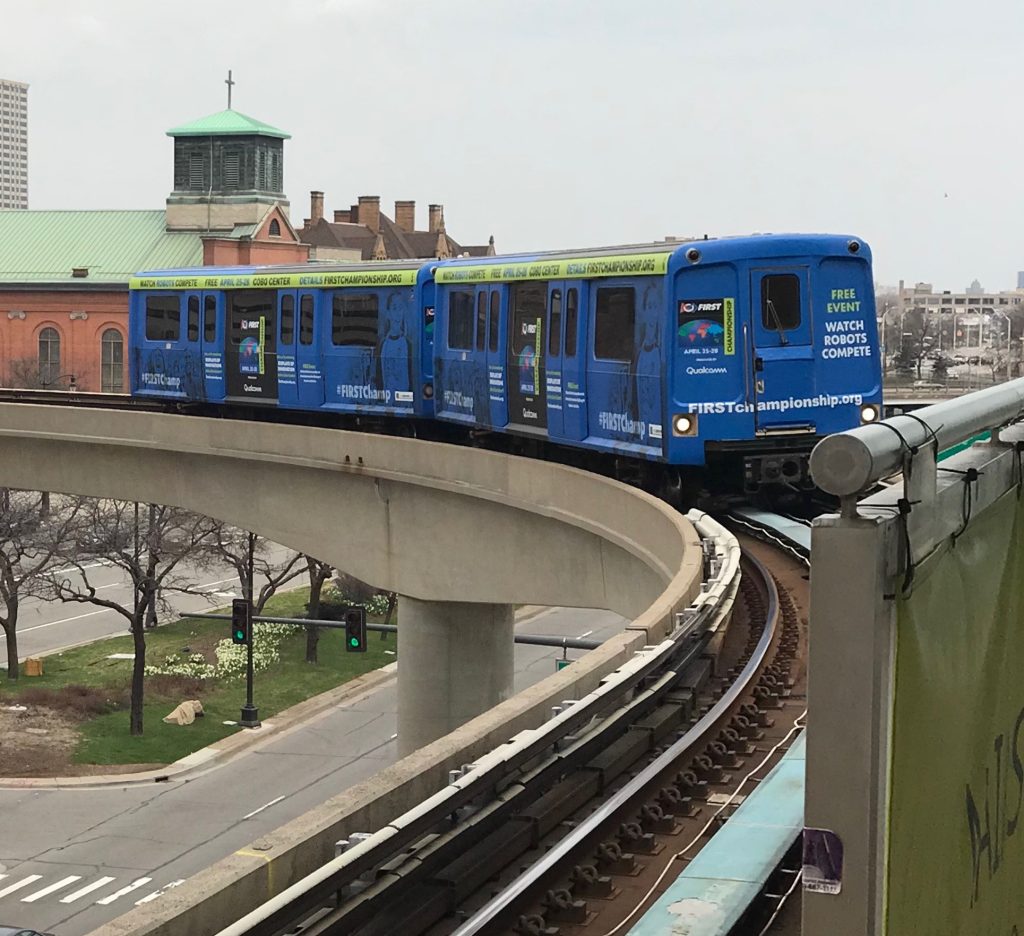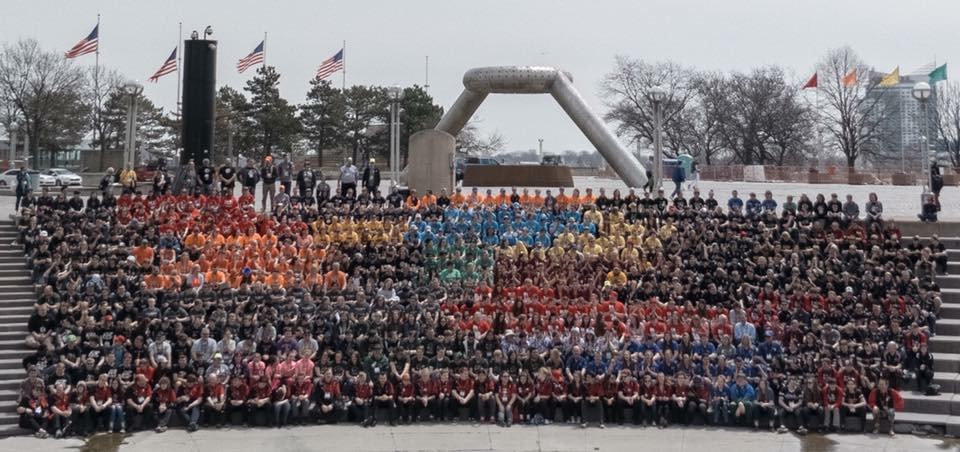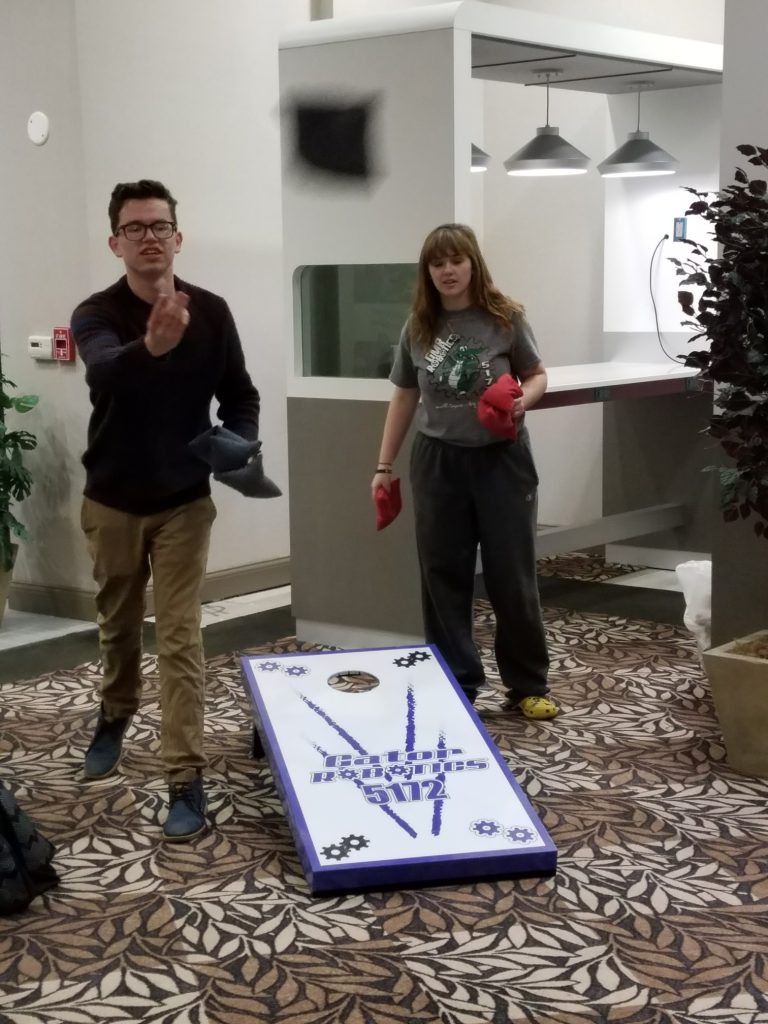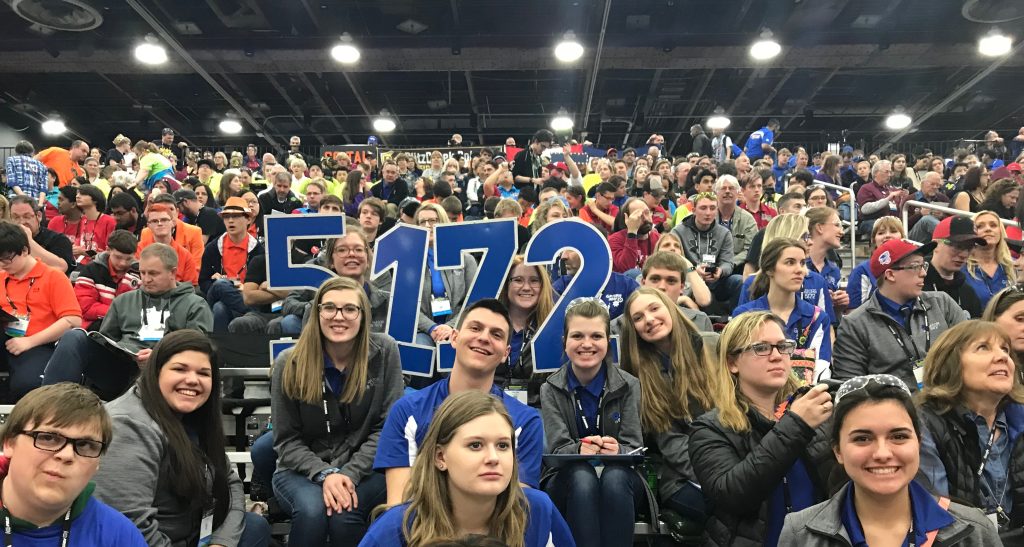 All in all it was a good day and we had a blast exploring more of Detroit.