Article Submitted By: Kaiya Novacek, Payton Waage, Jaustyn Dahl, Amy Stauffenecker,  and Emily Mclean
To begin the start of a very exciting day we left the hotel at 6:45am and headed to the 3M Mariucci Arena. When we arrived they kicked off the tournament with the mascot walk, where JP( Jonathan Peterson) and Emily Tarala who carried our flag represented our team very well. Following that, we participated in the qualification matches with a winning record of 12-1.  While we competed in the qualification matches, we had some special visitors which were our GMR 6th graders. They were down in the cities for their 6th grade class trip and made a quick pit stop to watch the state tournament. Another visitor we had was Mos Kaveh who is the Interim Dean of Engineering at the Twin Cities U of M Campus. Our last special visitor was Duane Wagner who works at Polaris in Wyoming, MN. After qualification matches we were ranked #1, making us the first alliance captain of 4. During the selection, we chose 4539 KAOTIC Robotics from Frazee-Vergas, MN and 6175 Mystery Machine from Eden Valley-Watkins, MN. Heading into the semifinals we competed in some very intense matches, but in the end we were victorious in each. Then advancing into the finals, we won the 2 out of 3 battle against the second alliance, making us State Champions!
As the final winning scores appeared on the screen, a rush of emotions hit Team 5172 and their fans. Instantly after the win our teammates in the stands ran down to the playing field to meet the drive team in celebration. There was jumping, hugs and tears from everyone. After lots of photos, we loaded up the robot and pit to return to our hotel before we joined Team 1816  The Green Machine for an outdoor gathering at one of their mentors homes. While we were there we ate lots of treats along with grilled burgers and hotdogs, played corn hole, and sat around the campfire visiting.  After our long and successful day we drove back to the hotel for a good nights rest before returning home.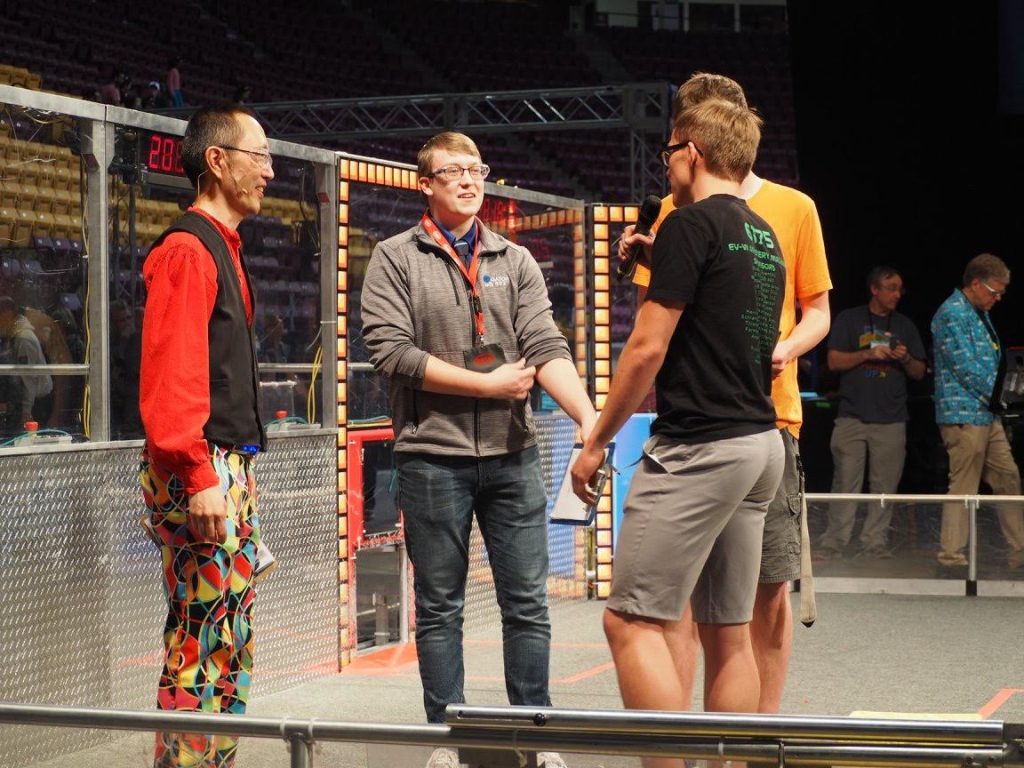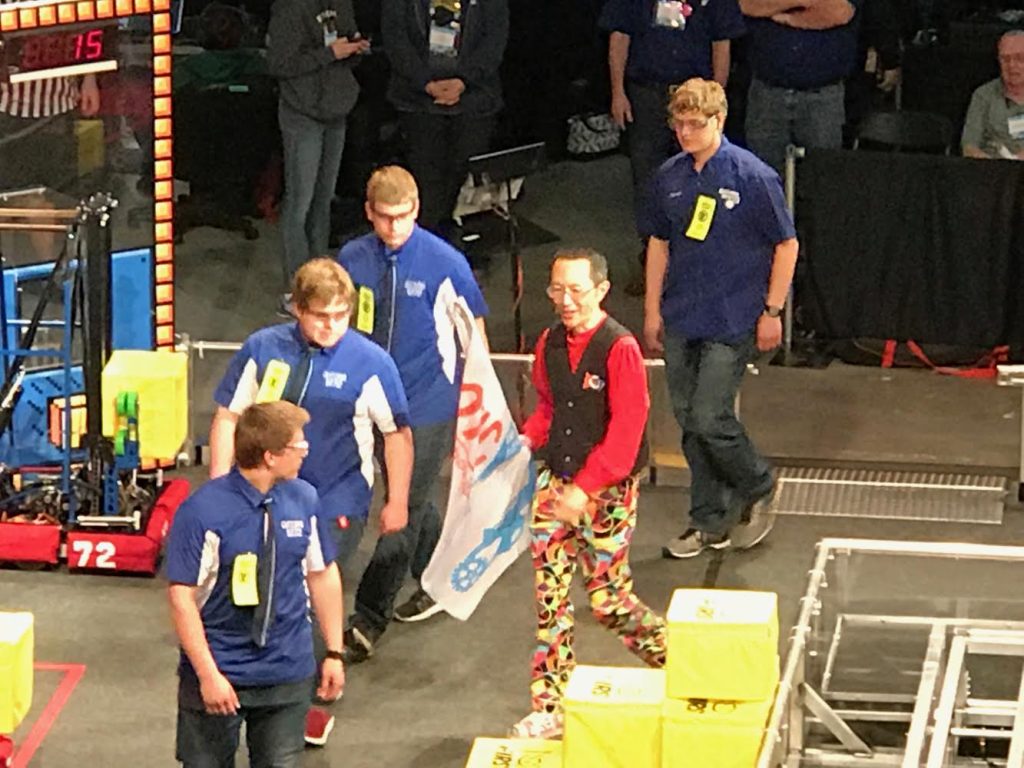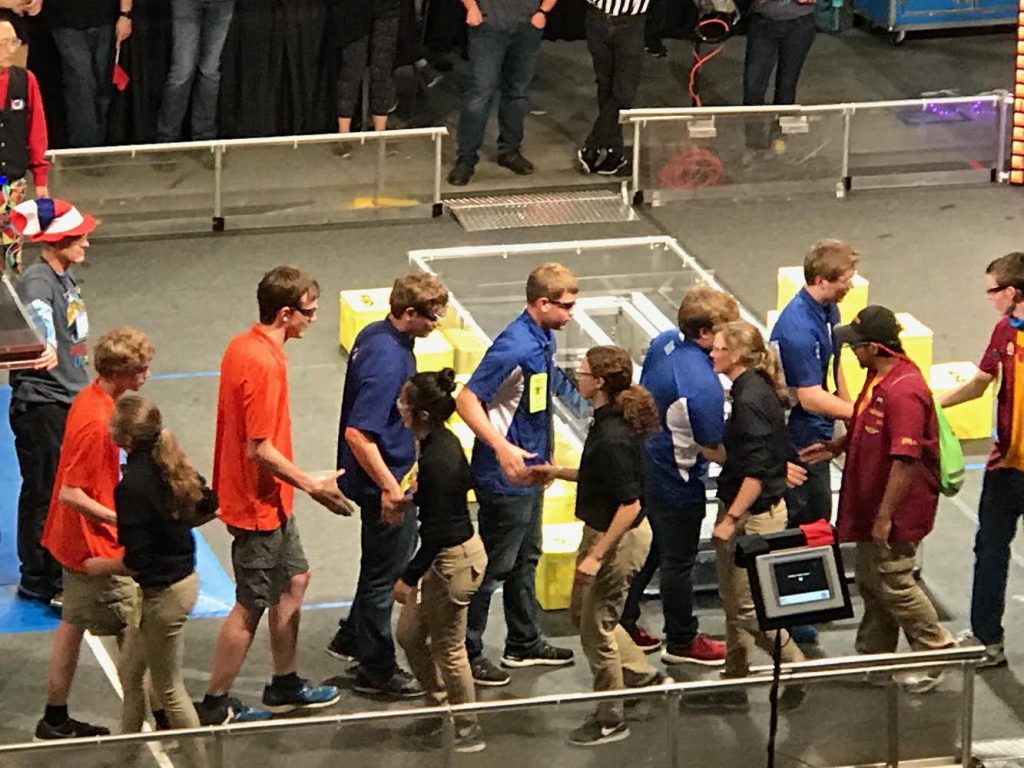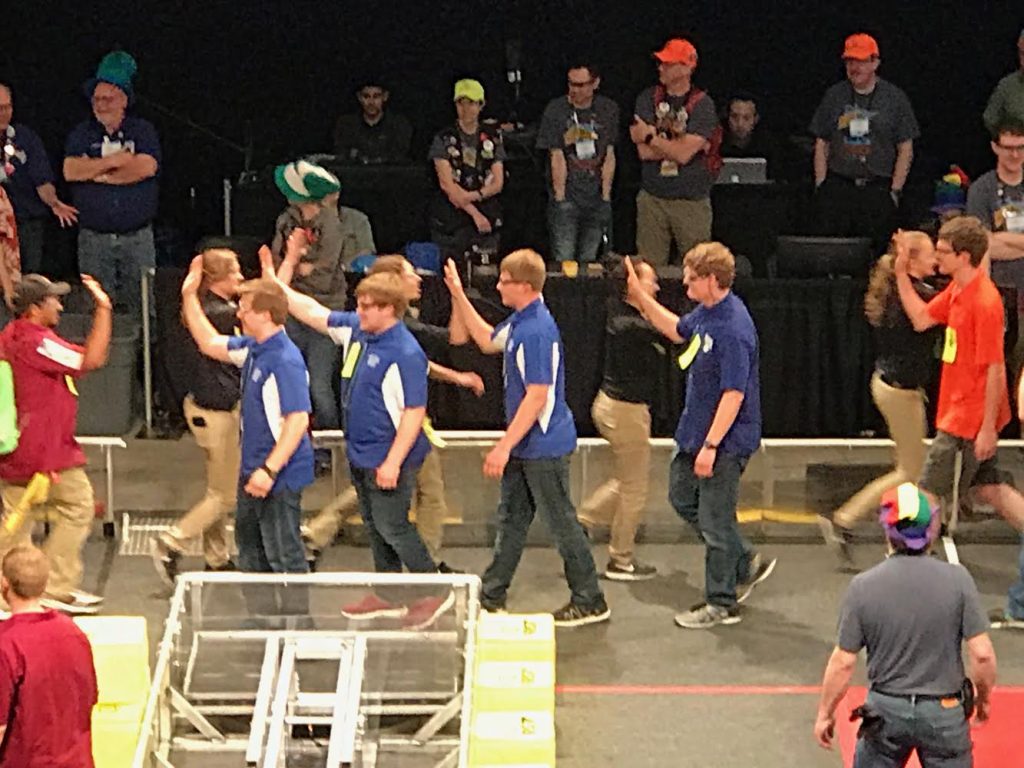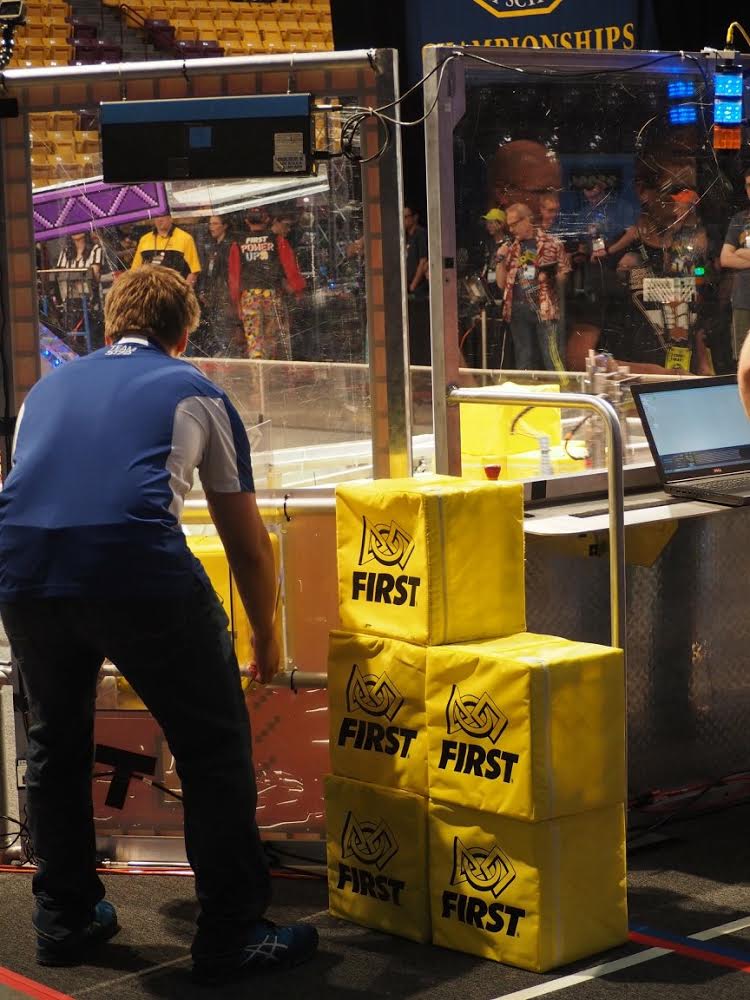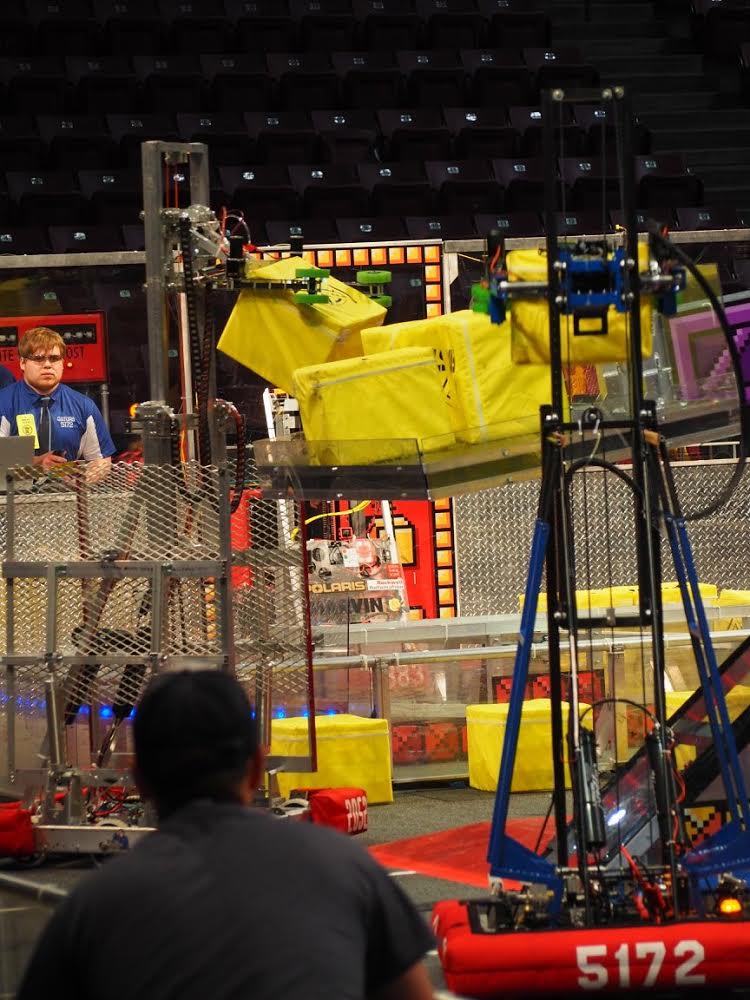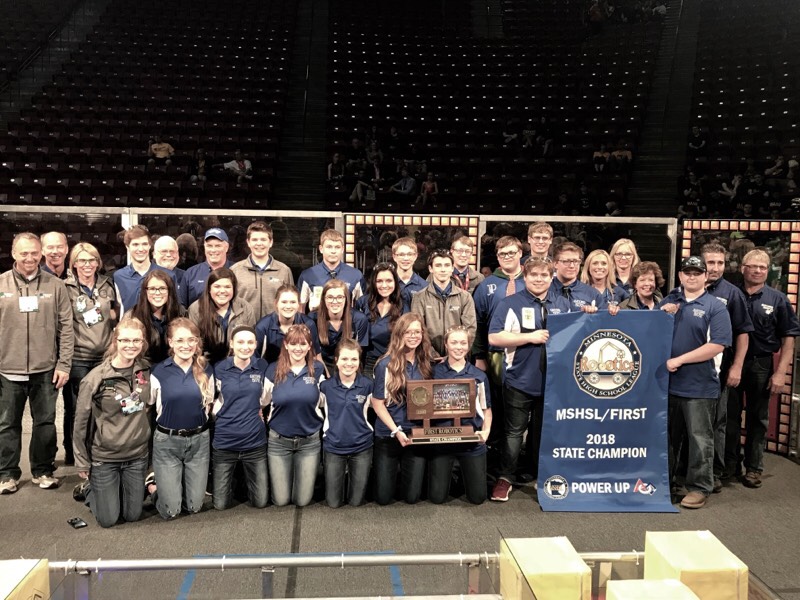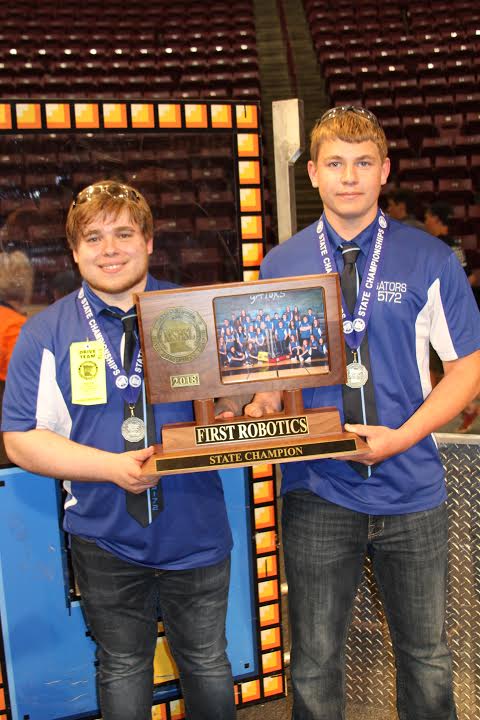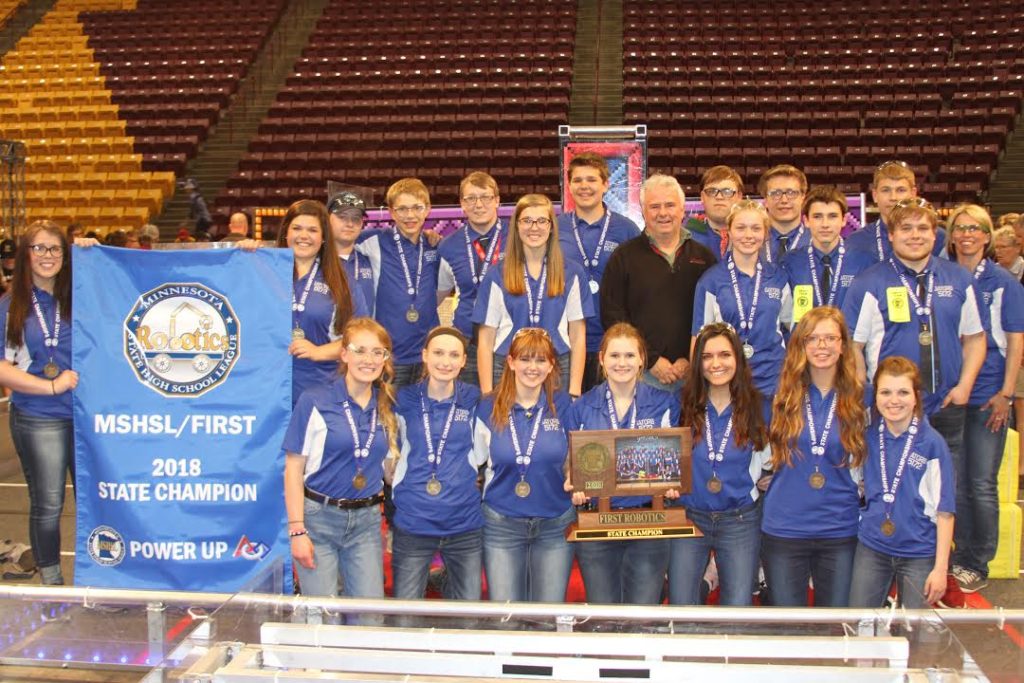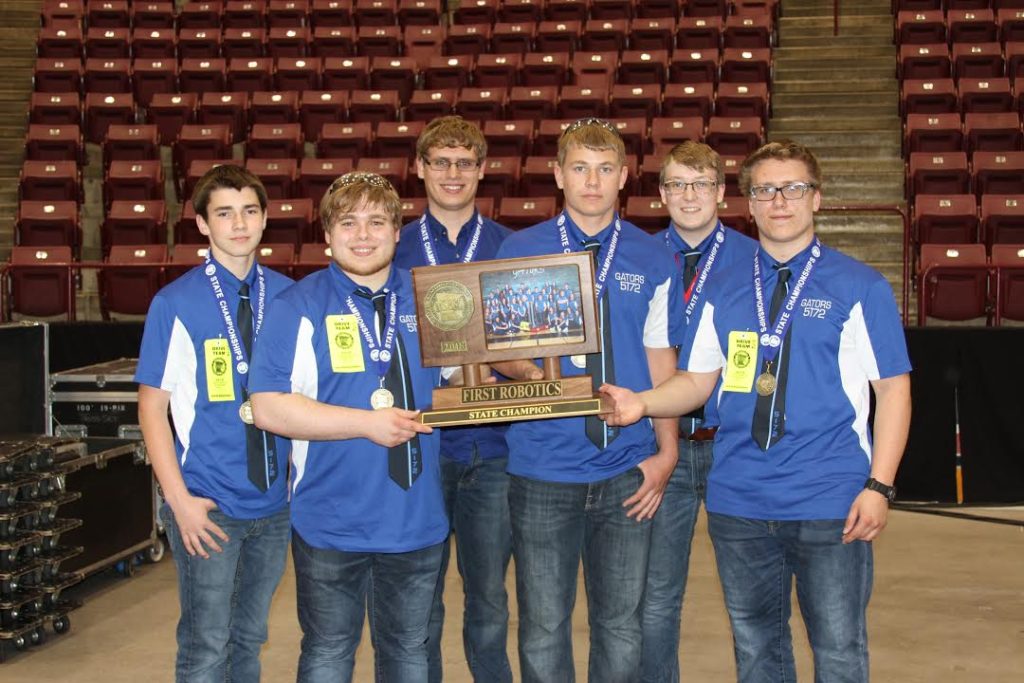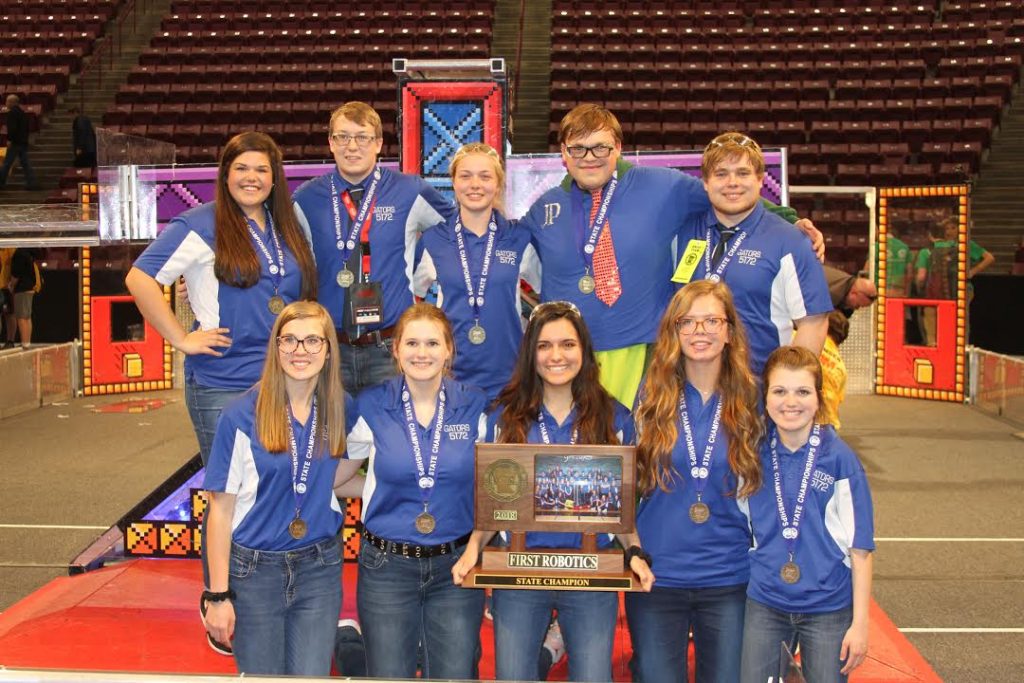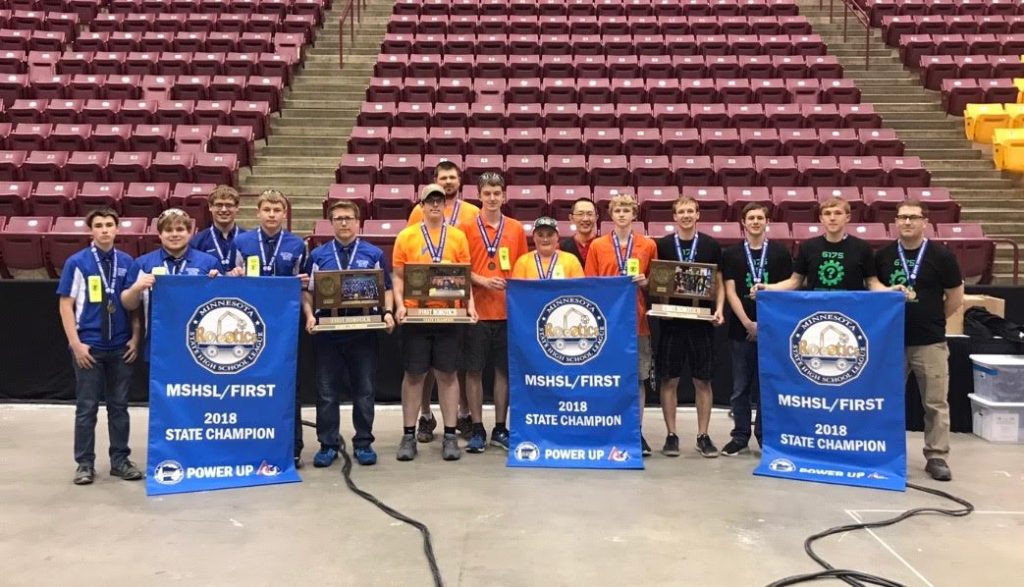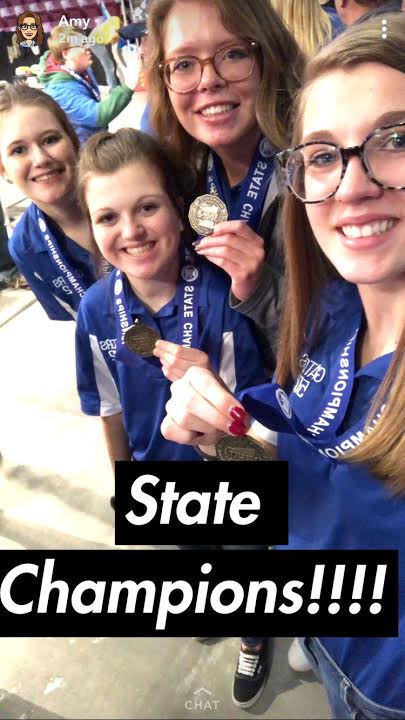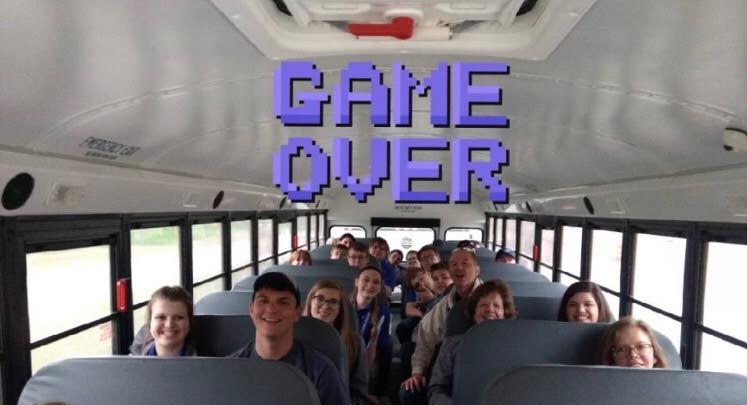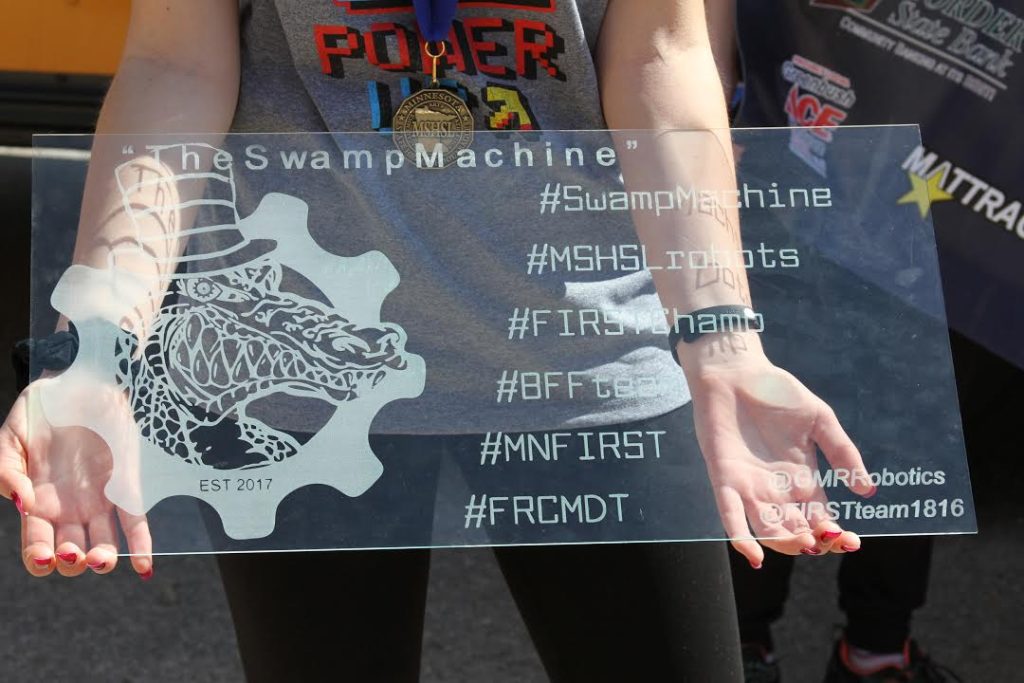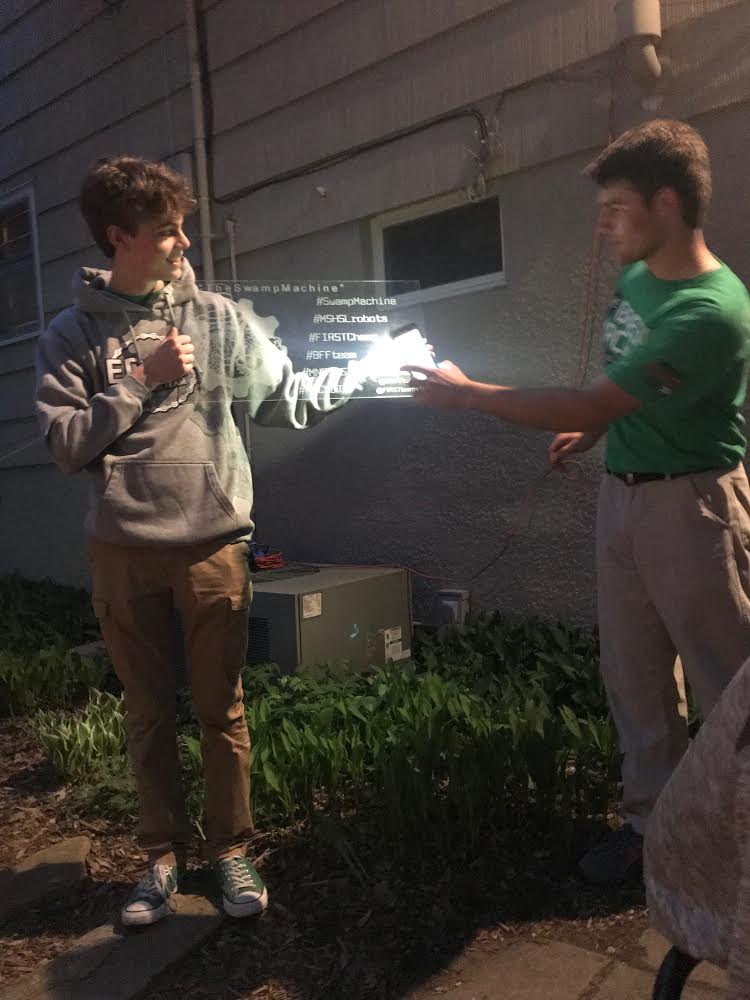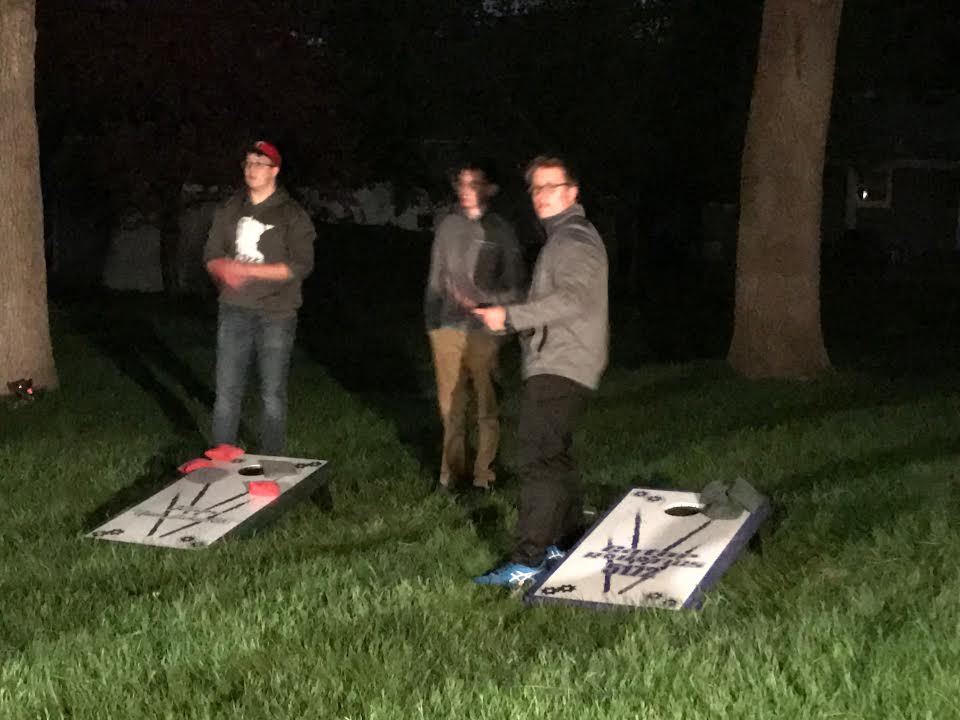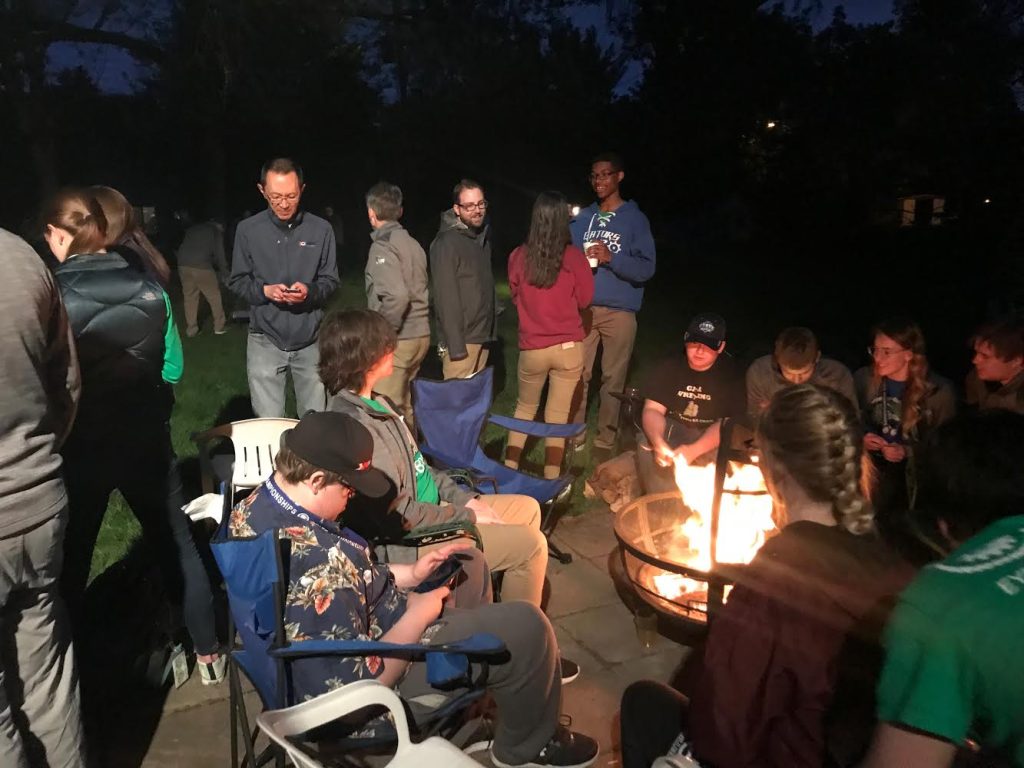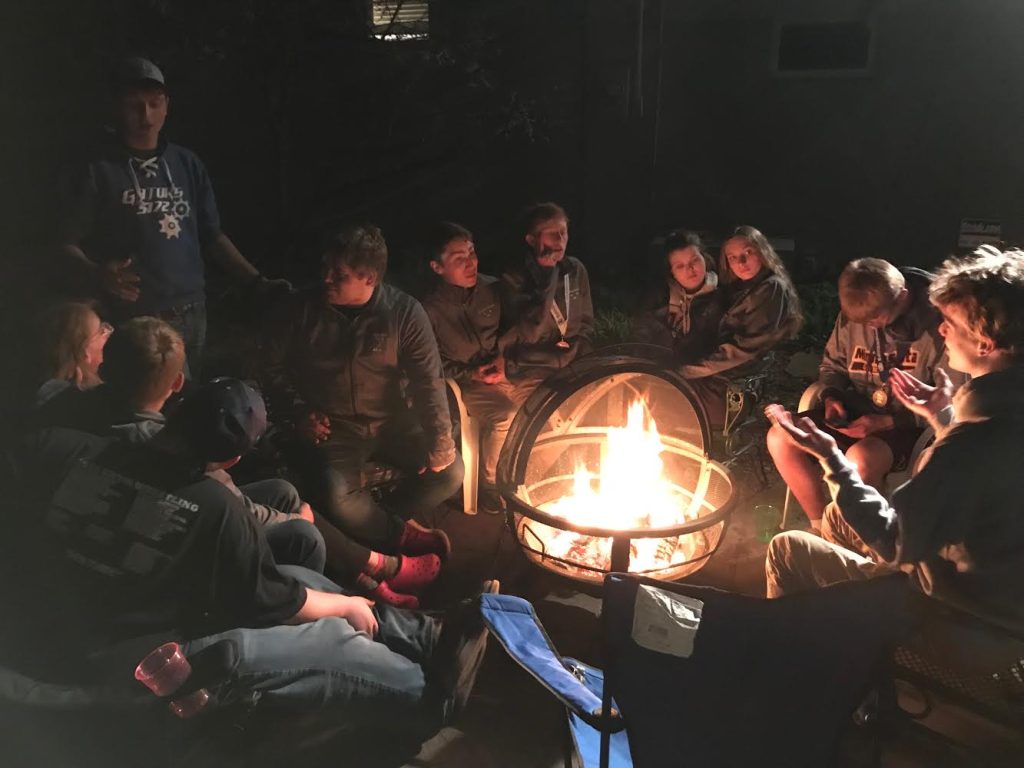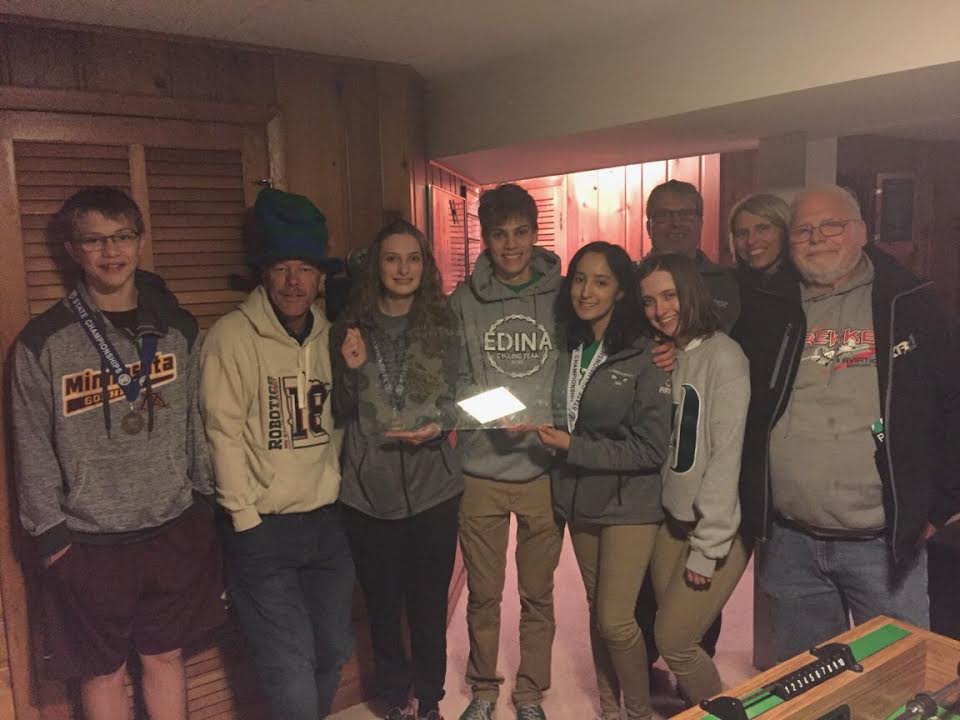 Wonderful memories made………