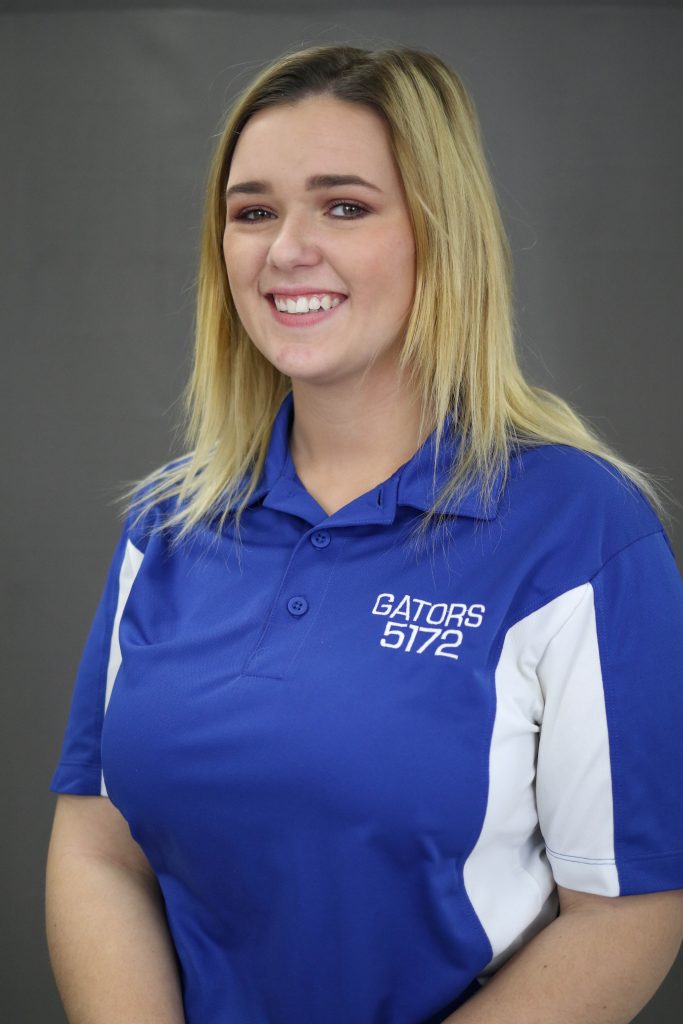 Piper Sondreal
Grade: 12
Years on Team: 4
Why did you join robotics?
I showed up to the meeting during the first week of freshman year and just kept showing up after. I ended up really loving it after my first year and kept finding new things to get involved with and stay busy in the program.
Current Job on Team: 
Safety captain, Chairman's team, Outreach
Other Interests:
Theatre, cheerleading, band, journalism, student council, target team, National Honor Society, math league, knowledge bowl, painting, reading, editing pictures
Is chili a soup? Why or why not?
I guess I never knew that people considered it to be anything else. It's just a chunkier soup…that sounds gross. Maybe a soup with more substance.